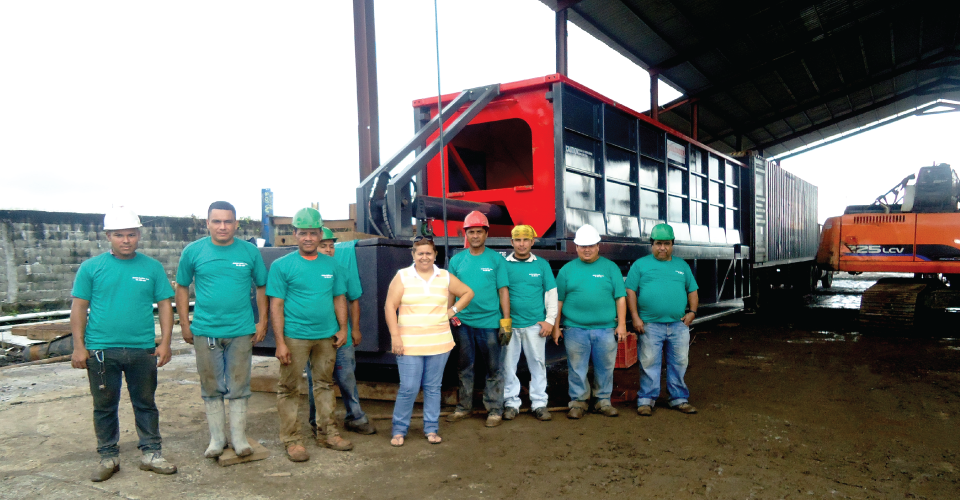 ACEROS CARIBE S.A. es una empresa panameña fundada en 1996, dedicada a la comercialización de materias primas para la industria metalúrgica. La materia prima consistente en chatarra de acero, hierro, aluminio, cobre, acero inoxidable, baterías ect , se compran en todo el territorio Panameño y es preparada para ser exportada a los principales países consumidores de estos materiales.

Aceros Caribe S.A. is a Panamanian company founded in 1996, dedicated to the marketing of raw materials for the metallurgical industry. The raw material consists of steel, iron, aluminium, copper, stainless steel - scrap, batteries, etc. All bought in the Panamanian territory to be prepared and then exported to the main metal scrap consumer countries.
MISIÓN / MISSION

ACEROS CARIBE S.A. está comprometida con el desarrollo del país y el bienestar de su gente, ayudando de forma permanente a mantener limpio el territorio nacional, por medio de la recolección de los diferentes tipos de chatarra, pues esta es una de las principales causas de la acumulación de aguas lluvia y proliferación de mosquitos Aedes egyptis.

Trabajamos todos los días para optimizar nuestros recursos, en busca de la eficiencia, que nos permita ofrecer un excelente servicio a nuestros clientes para contribuir al desarrollo del país .

Aceros Caribe S.A. is committed to the development of Panama and the welfare of its people, helping permanently to mantain the country clean, through the collection of different types of metal scrap, as this is one of the principal causes of rainwater accumulation and proliferation of Aedes Egyptis mosquitoes.

We work every day to optimize our resources, seeking the efficiency that enable us to provide excellent service to our clients and in this way to help to the country's development.
NUESTRA VISIÓN / OUR VISION

Ser reconocidos como uno de los principales comercializadores de chatarra en el mercado internacional, mediante la utilización de estrategias y tecnología de punta en la recolección. Procesamiento y comercialización de la chatarra ferrosa y no ferrosa.

To be recognized as one of the leading marketers of metal scrap internationally, through the use of strategies and the latest technology in the collection, processing and marketing of ferrous and nonferrous metal scrap.